EP 417 | AIRED 12/17/2018
Greatest Expansion of a West Coast Fishery in Years
December 17, 2018 - Catch limits for many species of groundfish on the west Coast will more than double, according to the National Marine Fisheries Service...
More than 90 species of rockfish share the same habitat so the risk of bycatch on restricted species pressured harvest potential as well as catch limits.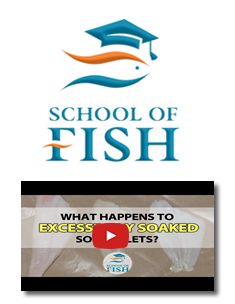 The biggest quota increase is for yelloweye rockfish which will increase from 20 metric tonnes to 48 metric tonnes.

The new limits come with less restrictions as well, which will help West Coast fishermen harvest species like Pacific Ocean Perch, petrale sole, and Pacific Cod.

Fishermen will be able to fish at increased depths and in fishing locations that used to be off-limits.

It was reported that the West Coast groundfishery earns over $140 million dollars annually for commercial fishermen, so the news is set to foster large growth in the industry.

This has been coined as the "greatest expansion of a West Coast fishery in years."
--- We recently discussed the rockfish fishery in a previous episode, analyzing the market shortage of frozen fillets.

Most of the summer saw bare freezers as buyers sought after any sizes of frozen rockfish fillets they could find, driving strong pricing during a steep fresh market too.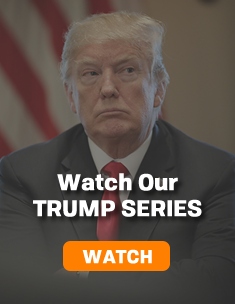 About 20 percent of rockfish landings hit the freezers during a strong fresh market, so the increased quotas are sure to ripple through to frozen buyers next year.

The news creates a hopeful horizon for 2019 after months of a tight supply chain and high frozen fillet pricing.

--- And finally, our TradexLIVE offer of the week is for single frozen shatterpack cod fillets.

We have 16-32oz cod fillets available in Seattle for a sharp price of $4.55/lb USD.
TradexLIVE Offer of the Week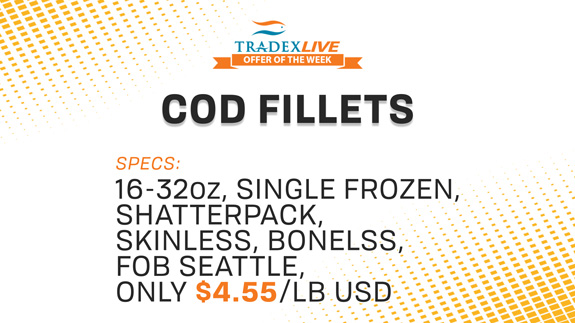 (Click to View Offer)
If you have a topic you'd like to hear on upcoming 3-Minute Market Insights, tweet us on Twitter @TradexFoods
Subscribe to our 3-Minute Market Insight