EP 545 | AIRED 07/05/2021
Pollock Fillets to be Short for the Foreseeable Future
July 5, 2021--- This week we provide a Salmon Update as the Commercial Fishery for Alaska's Summer Salmon Season really gets underway.
--- The 2021 Pollock "B" season got underway in June, and although 45 percent of Alaska's Total Allowable Catch has already been harvested, the size of the Pollock being caught continues to be very small.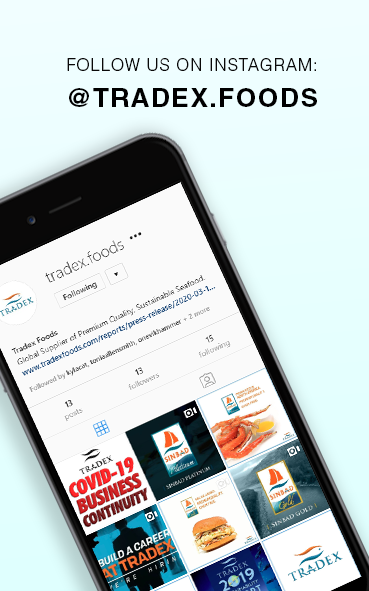 --- Small size Pollock will ultimately minimize the amount of Pollock fillets being produced, especially for anything larger than 2-4oz.
The size of the fish currently being caught is suitable for producing fillets under 2oz and are not in any uniform shape.
As such, major producers are using the current harvest for surimi and blocks.
If this continues for the foreseeable future, expect a shortage of Pollock fillets in all forms on anything larger than 2-4oz in the market.
A further strain on the supply of Pollock will come from the fulfilment of USDA contract bids for millions of pounds of Alaskan Pollock fillets and the return of foodservice markets throughout North America.

Current harvest totals for Alaska show about 716,000 metric tonnes of the 1.58 million metric tonne TAC for 2021 have been harvested, which is on pace with the same time last year that saw about 740,000 tonnes harvested at the end of June.
For Russia, current harvest totals are showing for about 1.074 million metric tonnes of Pollock harvested of the 1.97 million metric tonne TAC for 2021.
The Joint Norwegian and Russian managed Pollock fishery shows a harvest of 87,000 metric tonnes of the 197,000 metric tonne TAC for 2021.
--- Moving onto the twice frozen Pollock market in China and the situation is not any better as Customs in Dalian continues to intentionally slow down the flow of Russian Pollock entering the country and freight rates to North America continue to reach sky high.

Current raw materials pricing is around $1450 per metric tonne (or $0.70/lb USD) and has been at this range for the last few months however pricing could start to increase if the supply situation does not improve.

We have heard that some Russian boats are already selling at higher prices to plants in China but they need to bear the risk of products getting returned if COVID is found on the products.

--- Our recommendation is that if you see Pollock offers in the marketplace, that you secure it immediately.

If you are unable to secure any Pollock fillets, come talk to us about sourcing alternative sustainable whitefish products such as North Pacific caught Whiting fillets.

--- If you are not already, be sure to subscribe to our 3-Minute Market Insight using the signup form below to keep tuned-in to all upcoming market insights.