EP 554 | AIRED 09/06/2021
Raw Material Shortage and Costly Freight Rates Continue to Disrupt China Production
September 6th, 2021--- This week we provide another timely China update as raw materials shortages and freight continue to disrupt all seafood production out of China.
--- In our last China update in early August we reported that freight rates continued to drastically rise, and COVID-19 outbreaks continued to delay production.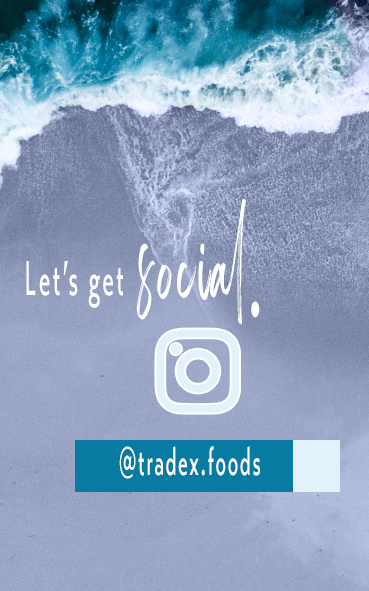 Now, our sources on the ground are advising that although shipping out of China is still a major issue, plants are still able to book containers - and although freight costs have continued to climb, they have not climbed as much as we saw in June or July.
Currently however, a major shortage of raw materials seems to be the next bottleneck choking the supply chain with some producers reporting it could take up to 3 months to receive raw materials.
The spread of COVID-19 in China is reportedly getting under control as the first flight within the last 2 months from Nanjing airport was able to take place last week.

Dalian port has changed their import policy yet again making it more difficult to import as all disinfected products need to be put into cold storage for a month, then tested for COVID-19 again.
One of Russia's largest fishing companies recently announced they will not ship anymore fish to China or Pusan to transship to China as it takes too long and is too expensive. Instead, they will be routing the product to the EU, US, and Vietnam or Thailand.
On a quality alert note, due to the extreme shortage in raw materials in China, plants essentially have no choice but to use any product they can get their hands on.

Plants are no longer in a position to reject raw materials as they need product to keep their workers working as seafood jobs in China are considered high risk, and once workers leave, it is extremely hard to get them back.

--- Now more than ever, our recommendation is to ensure that your seafood supplier can produce a thorough production inspection report on the seafood you are purchasing for twice frozen value added production out of Asia.

If you would like to see the gold standard in quality control for Asia production, please contact your Tradex Foods representative for an example.



How To Quick Thaw Frozen Wild Alaska Salmon - Alaska Seafood
--- If you are not already, be sure to subscribe to our 3-Minute Market Insight using the signup form below to keep tuned-in to all upcoming market insights.