EP 412 | AIRED 11/12/2018
Analysis and Recommendation on the Coho Salmon Market - Pricing is Anything But Consistent Right Now...
November 12, 2018 - The Alaska Department of Fish and Game expected a decrease overall for the 2018 commercial salmon harvests, mostly due to it being an off year for Pink Salmon. According to preliminary catch reports last week - 114 million, or 78 percent, of the 147 million salmon expected to land state-wide in commercial fisheries was harvested...
This total value of the salmon fishery is down year-to-year about 13 percent.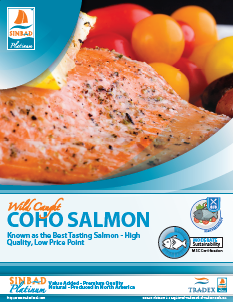 Coho salmon was only 3.3 percent of the forecasted Alaskan harvest totals at 4.9 million fish, anticipated to be about 300,000 fewer than in 2017.

In actuality, Coho salmon accounted for 3.6 million fish of the state-wide totals for 2018, even lower than expected.

The lion's share of the forecast for Coho salmon was expected in the Southeast Alaska region - but in Yukatat the directed Gillnet harvest was only 95 thousand fish... far below the 10 year average of 141 thousand fish.

--- As for pricing, Coho salmon is anything but consistent right now.

Alaskan Shore Frozen good meat colour headed and gutted Cohos are at $3.85/lb for 6-9s.

Frozen at sea headed and gutted Alaskan Coho Salmon is in the mid-$6 range at the moment.
we have seen some opportunity spot buys in the Canadian market, but keep in mind that Canadian Coho salmon is not MSC certified, whereas Alaskan caught Coho salmon is.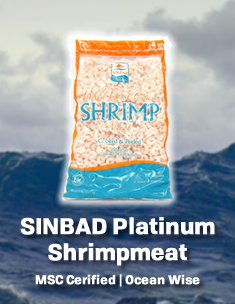 Fillet offers are beginning to hit the market too, so expect to see offers in the low-to-mid $6 range on Good meat colour bright skin fillets.

--- My recommendation is to spot buy and not hold inventory - pricing is too strong for end users right now.

--- And finally, our TradexLIVE offer of the week is for 300-400 Count Cooked and Peeled Shrimpmeat.

Packed in our superior SINBAD Platinum Brand, this Shrimpmeat is #1 quality, IQF, MSC Certified and Ocean Wise Recommended, and backed by our 100% Net Weight Guarantee.
TradexLIVE Offer of the Week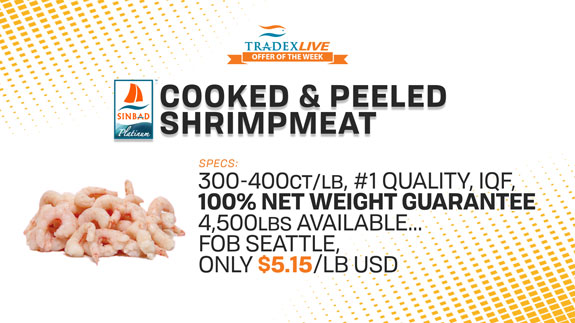 (Click to View Offer)
SINBAD products are harvested from sustainable fisheries (when possible) and are produced from the finest raw materials with exceptional harvesting and processing standards. All products follow our industry best 7-Step Quality Control Process delivering comprehensive inspections at every stage of processing. With our SINBAD Brand, you get a premium product, produced in Asia with our 100% Net Weight Guarantee, Accurate Piece Counts, and No Folded Bellies or Tails.
If you have a topic you'd like to hear on upcoming 3-Minute Market Insights, tweet us on Twitter @TradexFoods
Subscribe to our 3-Minute Market Insight