EP 425 | AIRED 02/18/2019
2019 Oregon Pink Shrimp Predictions
February 18, 2019 - The Oregon Department of Fish and Wildlife released their annual Pink Shrimp review last week, providing analysis for predictions on this season's fishery.
The 2018 catch was 35.8 million pounds, about 12 million pounds higher than 2017 landings.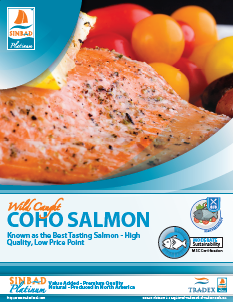 After a slow start last season when the typical 250-350 count per pound could not be reached, a 300-400 count was marketed

Eventually conditions did begin to improve and some 250-350 count was harvested, with an overall season average count per pound of 133.

Age year class is very important to determine the outlook for upcoming fisheries.

The 2019 season is predicted to have strong year 2 shrimp recruitment from 2017 and moderate year 1 shrimp from 2018, which could be a positive nod to improving count per pound issues.

--- The Oregon Department of Fish and Wildlife reported 2018 as the third highest value on record with the second highest average price per pound of $0.75 ex vessel.
The higher dock pricing rippled through the market last season as limited inventories of 250-350 count were around $6.85/lb, up from to low to mid $5.00 range last year.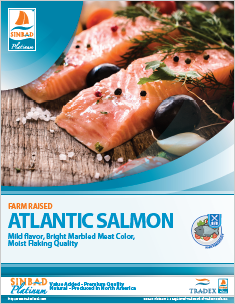 300-400 count per pound has been at $5.05/lb in Seattle this season, with strong inventory holdings.

Overall, we see the market improving next season with good indicators for lower count per pound and room for pricing to come down slightly.

Keep an eye on the 3-Minute Market for more news once the fishery opens in April.

--- And Finally, our TradexLIVE offer of the week is for IQF SINBAD Pacific Cod fillets.

We have 10,000 lbs of #1 quality, 16-32oz IQF fillets in our 100 percent net weight guaranteed SINBAD brand, ready for pick up in Los Angeles at $3.59/lb USD.
TradexLIVE Offer of the Week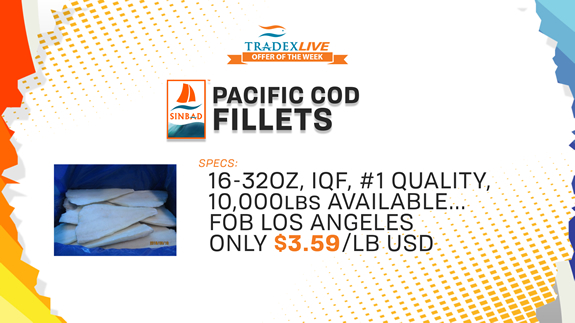 (Click to View Offer)
SINBAD products are harvested from sustainable fisheries (when possible) and are produced from the finest raw materials with exceptional harvesting and processing standards. All products follow our industry best 7-Step Quality Control Process delivering comprehensive inspections at every stage of processing. Our SINBAD Brand is our Value Priced, Premium Quality product line Produced in Asia.
If you have a topic you'd like to hear on upcoming 3-Minute Market Insights, tweet us on Twitter @TradexFoods
Subscribe to our 3-Minute Market Insight