EP 428 | AIRED 03/11/2019
Arrowtooth Flounder Market Predicted to Soften
March 11th, 2019 - Chinese processors indicated this week that raw material pricing on Arrowtooth Flounder is currently around $2,000 per metric tonne CFR China.
If we look at the same time last year, raw materials were around $3,000 per metric tonne - we typically see about 5 to 10 cents come off the finished goods price when raw materials drop by $100.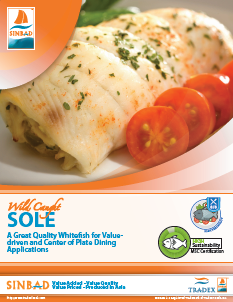 With such a significant change year-to-year we have seen pricing come down substantially.

Skinless Arrowtooth flounder fillets are around $1.70/lb in Boston, and skin-on fillets are in the range of $1.50 to $1.55 per pound.

These prices are inflated slightly due to the 10 percent tariff on flat fish species produced in China.

Last year this time prices were between 40 and 50 cents higher per pound, largely due to decreased supply and higher raw material pricing.

--- In the Bering Sea and Aleutian Islands, NOAA Fisheries show the landings as of the first week of March over the past three fishing seasons as steady with slightly higher landings in 2018.
--- In the Gulf of Alaska, about 9100 lbs have been caught to date, nearly three times the harvest total we saw in the same period last year.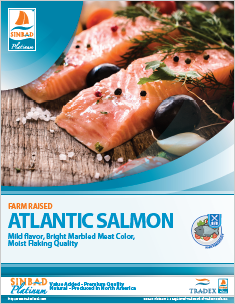 We feel this is a positive indicator for this year's fishery as last year this time only 7 percent of the total catch of 57,000 pounds was harvested.

As well, if we look at the landings to date in 2019, about 17 percent of last years harvest total has already been caught.

Chinese processors indicate decent raw material supply on hand in China - so our advice to buyers would be to wait another month to make purchase decisions as we anticipate further price softening.

--- And Finally, our TradexLIVE offer of the week is for single frozen 16-32oz shatterpack cod fillets.

We have 5,000 lbs of premium quality fillets packed in our Sinbad Platinum brand ready for pick up in Seattle for $4.55/lb USD.
TradexLIVE Offer of the Week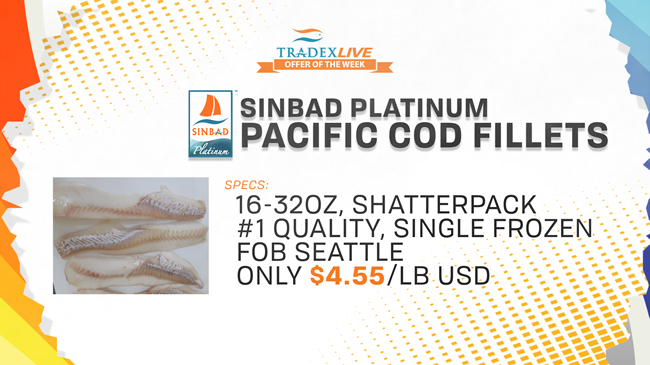 (Click to View Offer)
SINBAD Platinum products are harvested from sustainable fisheries (when possible) and are produced from the finest raw materials with exceptional harvesting and processing standards. All products follow our industry best 7-Step Quality Control Process delivering comprehensive inspections at every stage of processing. Our SINBAD Platinum Brand is our Once-Frozen, Zero Additive, Premium Quality product line produced in North America.
If you have a topic you'd like to hear on upcoming 3-Minute Market Insights, tweet us on Twitter @TradexFoods
Subscribe to our 3-Minute Market Insight