EP 431 | AIRED 04/01/2019
Recent Trends In The Vietnamese Swai Market
April 1st, 2019 - Swai prices peaked in November last year, but have since dropped quite dramatically by about 40 percent, resulting in losses for farmers and producers.
Many processors feared the rapid price decreases will create another crisis like we saw in 2017 when many plants had to close-down after demand tapered.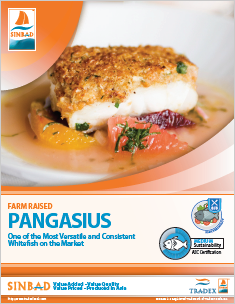 After the Seafood Expo in Boston last month, several Plants are now indicating they have enough orders for the upcoming months that pricing will be less competitive.

Currently, Swai fillet demand is strongest in China and the European Union.

Recent production reports show 8-10oz as the predominant fillet size, about 50 percent of production is fitting into this range - bigger fillet sizes are harder to source.

Finished goods are down about $1.00 per KG from pricing we saw last April and May but we are starting to see prices begin to rise again creating a good opportunity for buyers.
--- Vietnam is the largest pangasius exporting country in the world, with record export turnover in 2018, up about 26 percent from 2017.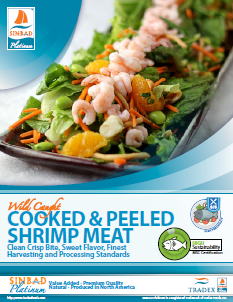 The Vietnam Association of Seafood Exporters and Producers (VASEP) has forecasted that pangasius exports from Vietnam will continue at this rate for 2019.

A new anti-dumping tariff rate for US Imports is expected to be released from the US Department of Commerce, after reports in September indicated an administrative review was being done.

As of mid-last month several Vietnamese producers have withdrawn from the review and no new rate has been released.

It is expected that the new anti-dumping tariff will be lower which will open more opportunities for Vietnam to export into the USA, so some processors are holding raw materials in anticipation for increased demand.

--- And Finally, our TradexLIVE offer of the week is for 250-350 count Cooked and Peeled Shrimpmeat.

We have a special this week on our SINBAD Platinum brand Shrimpmeat in either Vancouver or Seattle at $6.50/lb USD.
TradexLIVE Offer of the Week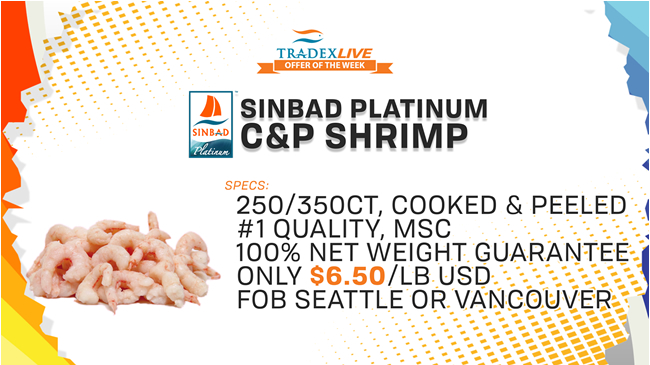 (Click to View Offer)
SINBAD Platinum products are harvested from sustainable fisheries (when possible) and are produced from the finest raw materials with exceptional harvesting and processing standards. All products follow our industry best 7-Step Quality Control Process delivering comprehensive inspections at every stage of processing. Our SINBAD Platinum Brand is our Once-Frozen, Zero Additive, Premium Quality product line produced in North America.
If you have a topic you'd like to hear on upcoming 3-Minute Market Insights, tweet us on Twitter @TradexFoods
Subscribe to our 3-Minute Market Insight