EP 436 | AIRED 05/06/2019
China Raw Materials Update: Cod, Salmon, Pollock, Flounder
May 6th, 2019 - Russian Frozen at Sea Pacific Cod raw materials are around $3500 per metric tonne compared to $3,900 for Long Line...
We saw the Pacific Cod market dip slightly at the beginning of the year but we now see it beginning to rise again as Atlantic Cod strengthens too.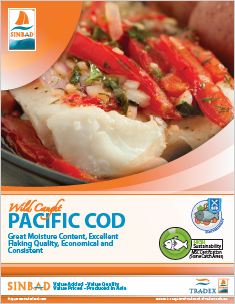 The Total allowable catch (TAC) has decreased year-to-year in the Gulf of Alaska by 6 percent to 12.4 thousand metric tonnes and by 11 percent to 180 thousand metric tonnes in the Bering Sea and Aleutian Islands.

Buyers should anticipate a market rise and take advantage of inventory opportunities now before strong raw material pricing adjusts twice frozen fillet and loin offers.

As always, we recommend buyers to question the moisture content of twice frozen pacific cod products to compare offers equally.
--- Chinese processors are anticipating the big year ahead for Alaska Pink salmon, with forecasts showing 138 million pink salmon expected statewide.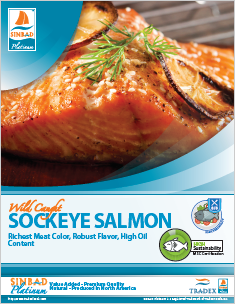 Pricing could be around $2900 per metric tonne and possibly drop if the catch is good.

Chum salmon forecasts show 29 million salmon for Alaska, which would be the largest harvest on record for the state.
Some Chinese processors commented they are still trying to deplete last year's inventories ahead of the new seasons.

All indicators point positively to aggresive offers on finished goods this season, stay tuned for more information once harvests begin.

--- Pollock raw materials remain strong at $1530 per metric tonne, which could soften in the coming months, but no signs of changes yet.


The TAC in the Gulf of Alaska decreased year-to-year by 15 percent to 141 thousand metric tonnes, however in the Bering Sea it increased by 2.4 percent to 1.4 million metric tonnes.

Buyer should expect to see some relief in twice frozen pricing, but not for several months.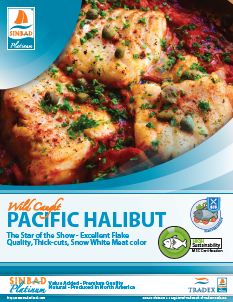 --- Flounder raw materials have been decent in supply, but processors indicate production is slowing.

Harvests in Alaska as of the end of last month totalled 81.2 thousand metric tonnes for Flathead, Rock, and Yellowfin Soles.

While the harvest totals are much higher than last time this year, about 25 percent more, supply is still slower than the current market demand.

Finished goods pricing is strong, around $3.60 / lb on skinless fillets with the tariff applied.

Chinese processors are anticipating pricing to remain strong for several months.
TradexLIVE Offer of the Week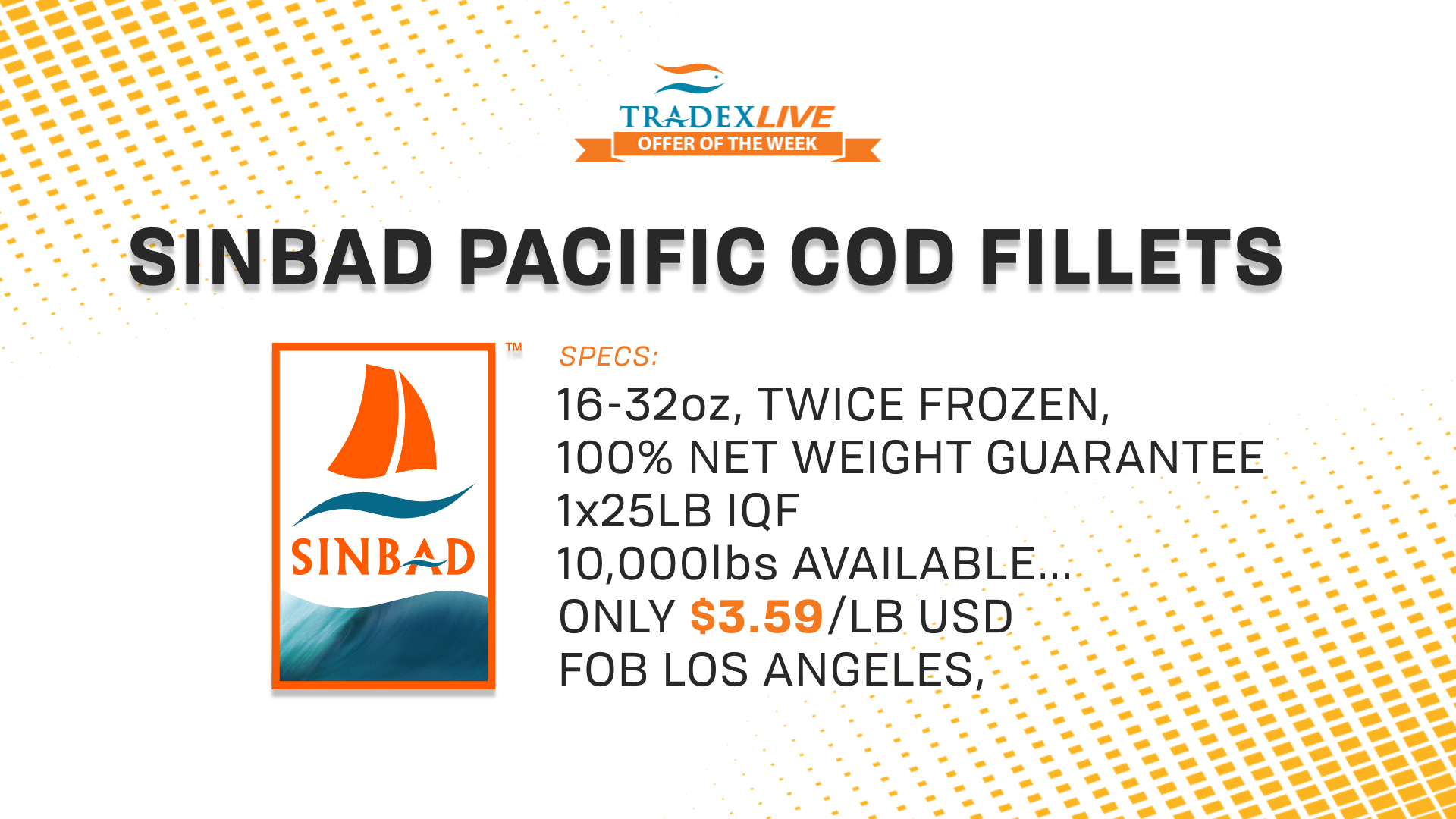 (Click to View Offer)
SINBAD products are harvested from sustainable fisheries (when possible) and are produced from the finest raw materials with exceptional harvesting and processing standards. All products follow our industry best 7-Step Quality Control Process delivering comprehensive inspections at every stage of processing. Our Value Added - Premium Quality – Value Priced - Produced in Asia @TradexFoods
Subscribe to our 3-Minute Market Insight