EP 454 | AIRED 09/09/2019
3MMI - China Raw Materials Update Ahead of an Early Chinese New Year
September 9, 2019 --- In this week's episode we report on the China Raw Materials Market as Buyers should now be booking their needs ahead of the early Chinese New Year. Pollock pricing's bull run looks to have finally flattened out as raw materials pricing in China has been steady at $1650 per metric tonne since July with processors reporting weak US demand for Pollock products due to tariffs.
2019 Alaska Salmon Commercial Harvest Counter
(Harvest in thousands of fish)
This time last year, Pollock raw materials pricing in China were around $1400 per metric tonne and back in June 2019 we reported Pollock prices hovering around $1550 per metric tonne.

The Pollock Catchers Association updated Tradex with the total catch of Pollock in Russia from January through July reached 1.33 million metric tonnes which is 8 percent higher than the same period in 2018.

Russia's total allowable catch for Pollock in 2019 is 1.8 million metric tonnes with harvest totals expected to be 1.7 million metric tonnes by the end of the year.

For comparison, about 80 percent or 1.2 million metric tonnes of Alaska Pollock has been harvested of the 1.54 million tonne quota.

Pricing for Summer B Season Alaskan Pollock is hovering around $3600 per metric tonne.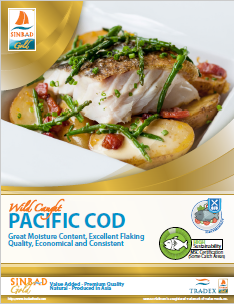 --- Moving on to Atlantic Cod, A. Cod pricing is still strong with steady pricing of $4500 per metric tonne and has been like this since 2018.

Demand from the EU is strong as Atlantic Cod is one of the largest item sold into the EU.

Lots of buyers have already booked products before Chinese New Year where some plants are already fully committed before CNY with EU buyers still needing more supply.

In the US, demand continues to be weak for A. Cod due to the unpredictability of tariffs from the USA and China trade war.

On an availability note, Tradex has taken a good stance on Atlantic Cod production so if you are in need of this product please contact us.

--- Now onto Pacific Cod, as reported in last week's episode P. Cod raw materials are currently around $3100 per metric tonne for Russian Trawl and $3400 for Russian longline compared to $4100 for Alaskan Longline.

This time last year, Alaskan Longline Cod were reporting in at $4900 per metric tonne.

Overall demand for Pacific Cod is down as the EU us not a big buyer of P. Cod and tariffs have seriously affected demand from the US.

Raw materials imported into China is very slow unless the size of the fish is very large.

This is because China processors are mostly buying Russian fish due to the wide price gap from Alaskan fish and US suppliers don't want to match the price of Russian fish.
--- Moving next onto Salmon, Russian caught Pink Salmon continue to arrive in Dalian with our sources advising there is lots of inventory right now.

Upon inspection of the fish, plants are reporting the texture not as firm as Alaskan, however the color is way better - there are lots of P4+ fish.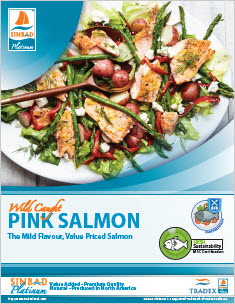 Russian boats are offering #1 Pinks out at $2400 per metric tonnes, but plants are not in a rush to buy as they think pricing is going to drop to $2200.

Russian Chum's have started to come in from Kamchatka with pricing around $3500 per metric tonne for for #1's.

In 2018, prices were as high as $4850 per metric tonne at it's highest point.

Our sources reported that the Japanese may take Russian Chum's depending on how the Fall Hokkaido Chum Fishery does this year which is penciled in to start around September 10th.

--- Moving onto Haddock, demand from US is still weak due to tariffs.

Current raw material pricing is around $3100 per metric tonne trending downward from $3500 in July.

Winter Haddock fishing starts up around the end of October with product arriving into China late December.

It is noted that fish caught in the winter is higher quality than the fish caught during the summer.

This year, most plants in China won't be able to use the Winter fish because Chinese New Year is early this year and plants will shut down in early January.

--- For Tilapia, raw materials pricing have been ticking upwards from RMB 4.30/500g in July.

Contrary to industry reports, demand from the US for Tilapia is strong, however US buyers are pushing plants to finish their orders and ship ASAP to avoid tariffs.

--- And lastly, Russian Halibut raw materials are still at low levels and pricing have also been ticking upwards slightly from $6.80/kg to $7.00/kg.

As we get closer to Chinese New Year, plants are urging buyers to start buying Halibut soon and that it is a good time to take in some inventory.

--- And finally, our TradexLIVE offer of the week is for our SINBAD Platinum Sockeye Salmon Fillets.

SINBAD Platinum is our Additive Free, Value Added Premium Quality Brand.

These are #1 Quality, MSC Certified, Skin-On, Trim C, and come with our 100 Percent Net Weight Guarantee.

Click or tap the icon above to view more details for this offer.
TradexLIVE Offer of the Week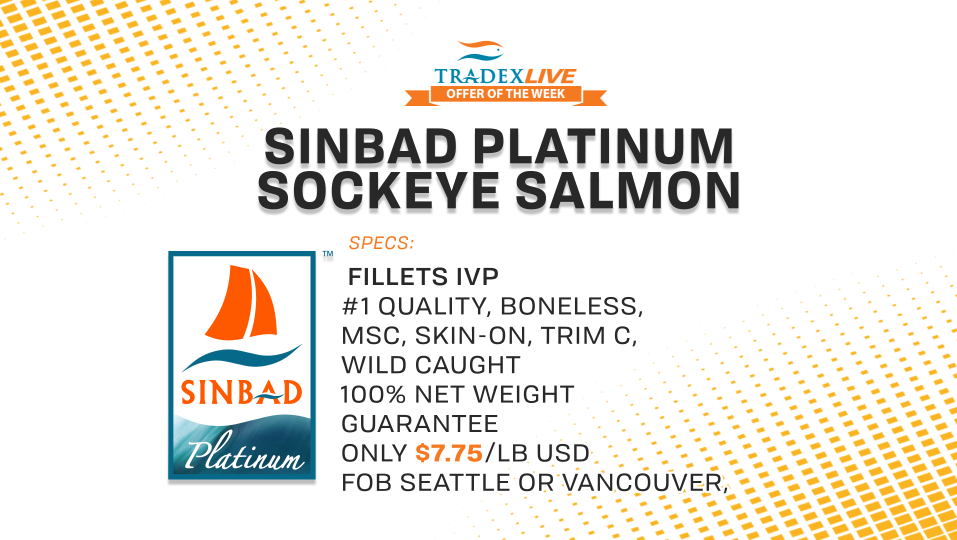 (Click to View Offer)
If you have a topic you'd like to hear on upcoming 3-Minute Market Insights, tweet us on Twitter @TradexFoods
Subscribe to our 3-Minute Market Insight