EP 461 | AIRED 10/28/2019
What Has Happened To The Sole Market?
October 28th, 2019 --- As Chinese plants are hopeful of North American demand for Sole to recover, the looming final decision of the most recent US imposed tariff hike from 25 to 30 percent, has kept most of the industry at bay. US demand for Chinese processed Sole never really picked back up this year sending prices on a slight downward trend...
2019 Alaska Salmon Commercial Harvest Counter
(Harvest in thousands of fish)
US demand for Chinese processed Sole never really picked back up this year sending prices on a slight downward trend.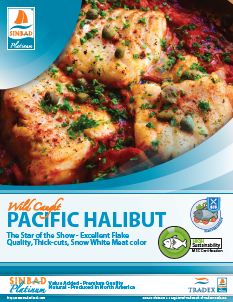 Raw materials pricing in China this time last year (when the US imposed tariffs was only 10 percent) was around $1.00/lb USD.

Current raw materials pricing are now hovering around $0.84/lb under the looming 30 percent tariff.

Chinese plants actually anticipated the price to drop even further, however they reported that they did not receive as much supply from Alaska as seen in previous years.

They advised that because of the difficulties in selling Sole into China, Alaskan boats turned to harvesting other species.

Though imports of Alaska Sole into China are down, large packers in China are reporting that they have enough inventory for production before Chinese New Year and are observing pricing of new season in January.

With good control over inventories, China has reported steady sales of Sole into the EU mostly in the form of fillets.


Now onto Alaska Catch Data for Sole. Overall, year-to-year catch limits and totals are steady.
The Total Allowable Catch for all species of Sole in Alaska was 260,000; 257,000; and 259,000 metric tonnes for 2019, 2018, and 2017 respectively.
Current 2019 harvest totals for Sole in Alaska is about 61 percent of the TAC at 160,000 metric tonnes landed.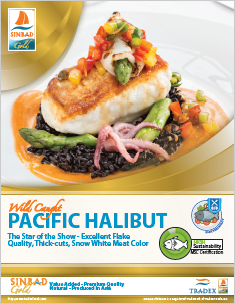 In 2018, Alaskan Fishermen landed roughly 68 perecent of the TAC at 174,000 metric tonnes landed.

Our advice is to make conservative inventory purchases.

At four ounces (or 113 grams) per person per year, that equates to about one serving of calamari rings.

--- On another note, we are in the last week of National Seafood Month so we encourage you to make a commitment to purchasing Sustainable Seafood.

Tradex Foods current sustainability rating score is 98 percent.

This means that 98 percent of raw materials harvested for our SINBAD, SINBAD Gold, SINBAD Platinum, and Private Label production were from sustainable fisheries.

Contact Tradex Foods to find out how we can help you purchase more Sustainable Seafood.
If you have a topic you'd like to hear on upcoming 3-Minute Market Insights, tweet us on Twitter @TradexFoods
Subscribe to our 3-Minute Market Insight